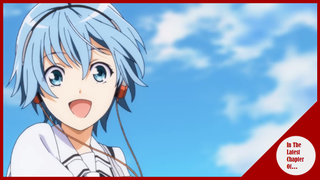 A new season comes and new animes will be covered, and for that I am happy to announce that from my part the Anime of Fuuka will be covered!
This anime alongside the year-long series "Monster Hunter Stories :RIDE ON" will get a cover-up articles on weekly basis, in the particular case of Fuuka it will be every Saturday.
Talking about the Anime of Fuuka in particular, I have said in the AniTay´s Discord that this might well be in a sense a new "Your lie in april" due to the fact of the musical theme and that it doesn´t tends to hold any punches regarding the emotional impact that happens with the characters (also both have the same weakness; but that´s another story). So in truth this can be either a true tear-jerker or something that will make us laugh a lot depending in how well the whole story is taken.
Now the Manga of Fuuka is a sequel to the manga of Suzuka and it happens various years after the events of the already mentioned work.
Now My Anime List describes Fuuka´s story as follows:
"Yuu Haruna just moved into town and loves to be on Twitter. Out on his way to buy dinner, he bumps into a mysterious girl, Fuuka Akitsuki, who breaks his phone thinking he was trying to take a picture of her panties. How will his new life change now?"
Finally I can´t wait to walk this path with you in these new journey for the Winter´s Anime season on this path called: The Anime of Fuuka.