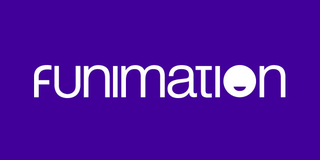 (Update 3: All shows have now received official air dates and times EXCEPT Arslan Senki 2. Also, the Planetarian OVA has been announced and given an air date/time.)
(Update 2: A few more shows have been added, but no new dates and times have been released yet)
(Update: Funimation has announced some of their release dates and times. We'll update this as more information comes in. All times are EST.) So earlier this week, Crunchyroll announced a few of their shows that they will be streaming this summer through their own streaming show. Not to be outdone, Funimation has announced this morning its own lineup for the 2016 Summer season. You can check out our post on Crunchyroll's lineup here, but for now, let's look at Funimation's offering:
---
Cheer Boys!!
Studio: Brains Base
Date/Time: Tuesday July 5, 10:30 AM
Synopsis: "The story revolves around the "slightly odd and cute" members of a cheerleading squad at a men's university." (MAL)
Original Source: Other (?)
---
Cute High Earth Defense Club LOVE! LOVE!

Studio: Studio Comet
Date/Time: Thursday July 14, 3:35 PM
Synopsis: "Second season of Binan Koukou Chikyuu Bouei-bu LOVE!" (MAL)
Original Source: Original
---
D. Gray Man HALLOW

Studio: TMS Entertainment
Date/Time: Monday July 4, 2:05 PM
Synopsis: "Toward the end of the 19th century, Allen Walker officially joins the organization of Exorcists that destroy the beings known as Akuma; mechanic weapons made by the Millennium Earl with the suffering souls of the dead. Allen has both a cursed eye and an anti-Akuma weapon as an arm, bearing the power of "Innocence," a gift given to him as an apostle of God. Allen, along with his fellow Exorcists must put a stop to the Millennium Earl's ultimate plot that could lead to the destruction of the world and all who live on it." (MAL)
Original Source: Manga
---
Danganronpa 3: The End of Kibougamine Gakuen - Mirai Hen &

Danganronpa 3: The End of Kibougamine Gakuen - Zetsubou Hen
Studio: Lerche
Date/Time: Mirai Hen - Monday July 11, 11:00 AM
Zetsubou Hen - Thursday July 14, 11:30 AM
Mirai-Hen Synopsis: "The world was close to being destroyed by Ultimate Despair, who caused "The Biggest, Most Awful, Most Tragic Event in Human History." In order to save this world from the event's chaos, the Future Foundation was formed. Although the organization continues its activities to restore the world, Makoto Naegi is under suspicion of treason due to him shielding a Remnant of Despair.
The Future Foundation members had gathered together to decide on his punishment, but they all end up getting trapped inside the place they were meeting by Monokuma, who demands that they begin the "Final Killing." They have strange bangles put on their wrists, and are given tranquilizers when a certain time arrives. To make things worse, there apparently is a real traitor amongst their ranks who is coming to kill the members of the Future Foundation.

In this game where class trials don't exist, the only way to get rid of the traitor is to find him and kill him off. Naegi is forced to face the ultimate death game, where it's kill or be killed. The tale of despair in which hope kills hope begins."

Zetsubou-hen Synopsis: "Hope's Peak Academy is a special school, recognized by the government, that was established in order to gather and nurture top-class students who excel in various fields. This school has two courses: The main course, and the preparatory course. Anyone with the money can enter the preparatory course, even if they don't have any special skills. The 77th class of the main course is filled with students who not only have unique abilities, but unique personalities as well.
However, the students learned that "Talent isn't the most important thing in life; it's to involve yourself with people and make yourself a better person while making memories." However, little did they know that a mysterious project and discrimination of the courses were happening right under their noses.

Hajime Hinata, a boy from the preparatory class who craves for an ability. The fateful meeting he has drives the future of the school into an unimaginable direction. This is the story of what happened up until the "The Biggest, Most Awful, Most Tragic Event in Human History." This is a story of hope that ends in despair." (MAL)

Original Source: Based on the Danganronpa games. Which is which, I've no idea.
---
The Disastrous Life of Saiki K
Studio: JC Staff
Date/Time: Saturday July 9, 2:35 PM
Synopsis: "Saiki Kusuo has a wide array of superpowers at his command, including telepathy and telekinesis. This might sound awesome, but, in Kusuo's experience, superpowers are not all they're cracked up to be. He tries to live a normal life, despite his annoying abilities." (MAL)
Original Source: Manga
---
First Love Monster

Studio: Studio Deen
Date/Time: Saturday July 2, 11:30 AM
Synopsis: "Nikaido Kaho is a daughter of a rich family and her whole life everyone's been nice to her. When moving to her new high school dormitory, she almost gets hit by a truck but is saved by a boy. It's love at first sight for Kaho but when asking him his name, he tells her she's weird. Kaho is shocked since it's the first time anyone's ever said mean things to her. Soon enough, she finds out that the boy who saved her lives in the same dormitory and so she bravely confesses her love. The boy says his name is Kanade and agrees to go out with her. Unfortunately, the following day Kaho finds out that her first boyfriend is a 5th grader." (MAL)
Original Source: Manga
---
The Heroic Legend of Arslan: Dust Storm Dance
Studio: LIDENFILMS
Date/Time: TBD
Synopsis: "Second season of Arslan Senki." (MAL)
Original Source: Manga
---
Handa-kun

Studio: Diomedea
Date/Time: Friday July 8, 8:30 PM
Synopsis: "Set six years prior to the events of Barakamon, detailing the life of Seishuu Handa as a high school student—and a very interesting life it is.
In Handa-kun, Seishuu Handa is admired by his peers as a calligraphy genius and given the utmost respect, but Handa-kun himself is under the mistaken impression that the deference and attention he receives from the other students is actually bullying. Handa just wants to live a quiet life, but hilarity ensues as one character after another challenges his position as the school idol, and somehow comes away as a fan all while Handa is horrified and clueless." (MAL)
Original Source: Manga
---
Love Live Sunshine!! (US & Canada only. UK & Ireland can watch on Crunchyroll instead!)

Studio: Sunrise
Date/Time: Saturday July 2, 9:30 AM
Synopsis: "Uranohoshi Girls' High School, a private school in the seaside neighborhood of Uchiura at Numazu city, Shizuoka prefecture.
A small high school in a corner of Suruga Bay, it is home to nine teens, led by second-year student Chika Takami, driven by one seriously big dream: To become the next generation of bright, sparkling "school idols"!

As long as we don't give up, any dream can come true... All we have to do now is keep pushing hard for fame and glory!
Now their "School Idol Project" begins to make their dreams come true!" (MAL)
Original Source: Original
---
Planetarian (OVA)
Studio: David Production
Date/Time: Friday July 8, 12:30 AM
Synopsis: "It is thirty years after the failure of the Space Colonization Program. Humanity is nearly extinct. A perpetual and deadly Rain falls on the Earth. Men known as "Junkers" plunder goods and artifacts from the ruins of civilization. One such Junker sneaks alone into the most dangerous of all ruins—a "Sarcophagus City." In the center of this dead city, he discovers a pre-War planetarium. And as he enters he is greeted by Hoshino Yumemi, a companion robot. Without a single shred of doubt, she assumes he is the first customer she's had in 30 years. She attempts to show him the stars at once, but the planetarium projector is broken. Unable to make heads or tails of her conversation, he ends up agreeing to try and repair the projector..." (MAL)
Original Source: Visual Novel
---
Regalia: The Three Sacred Stars

Studio: Infinite
Date/Time: Thursday July 7, 10:00 AM
Synopsis: "Sisters Yui and Rena live a peaceful life in the kingdom of Enastoria, but they become involved in a vortex of destiny when a giant robot attacks Enastoria." (MAL)
Original Source: Original
---
Scared Rider Xechs

Studio: Satelight
Date/Time: Tuesday July 5, 2:05 PM
Synopsis: "The Blue World, which symbolizes reason, is under constant attack by the creatures called the Nightfly O'Note originating from the Red World, symbolizing instinct. Akira Asagi, the 17-year-old protagonist who is a researcher at Blue World, is nominated to lead the war at Ryuukyuu LAG, a proud defense facility on the islands of Ishigaki and Iriomote. She meets the sixth combat unit "IS," which was formed four years after a fierce battle that annihilated the fifth unit. Akari must lead these six riders, also called the Scared Rider Xechs, to fight against the other world while at the same time deepening the relationship among them." (MAL)
Original Source: Video Game
---
Servamp

Studio: Brains Base
Date/Time: Tuesday July 5, 11:00 AM
Synopsis: "The story revolves around a 16-year-old boy (15 at the beginning of the story) named Mahiru Shirota who likes simple things and dislikes difficult things. One day, he picks up a stray black cat he finds in the middle of the road and gives it the name Kuro (which literally translates into "black"). From this moment on, a contract between the servamp Sleepy Ash and Mahiru is formed, and Mahiru is pulled into the Servamp war between the seven deadly Servamps and their eighth sibling Tsubaki." (MAL)
Original Source: Manga
---
Tales of Zestiria the X

Studio: Ufotable
Date/Time: Sunday July 3, 10:30 AM
Synopsis: "Sorey is a human youth who grew up among the seraphim, spiritual beings not visible to humans. Sorey believes in the folklore that says "long ago, every human was able to see the seraphim" and dreams of unraveling the ancient mystery to make the world a place where people and seraphim can live together in peace.

One day, Sorey visits the human capital for the very first time. He becomes embroiled in an incident during which he pulls out a holy sword embedded in a rock and ends up becoming a Shepherd, one who casts away calamity from the world. He begins to realize the gravity of his mission, and his dream of coexistence between mankind and the seraphim becomes more intense—

And thus, the Shepherd embarks on an amazing journey with his companions." (MAL)
Original Source: Video Game
---
Time Travel Girl

Studio: WAO World
Date/Time: Friday July 8, 7:30 PM
Synopsis: "Time Travel Shoujo is based on a 1983 book titled Jishaku to Denki no Hatsumei Hakken Monogatari by Japanese educator Kiyonobu Itakura. It is part of the Hatsumei Hakken Monogatari Zenshuu series which describes the story of various scientific discoveries and inventions throughout history. The 1983 book focuses on discoveries related to magnetism and electricity." (MAL)
Original Source: Aforementioned Book
---
TSUKIUTA: The Animation

Studio: Studio Pierrot
Date/Time: Wednesday, July 6, 11:00 AM
Synopsis: "In the anime series, the members of Six Gravity and Procellarum are all living in the same dorm building. Hajime Mutsuki and Haru Yayoi, the oldest members of Six Gravity, are first year university students. Each episode of the series will feature a different main character." (MAL)
Original Source: Other (?)
---
Funimation will also continue to release the currently airing One Piece as well as Endride. So what do you think? Better or worse than the Crunchyroll lineup? What are you excited for? Anything here that caught your eye, that you weren't expecting? Let us know!