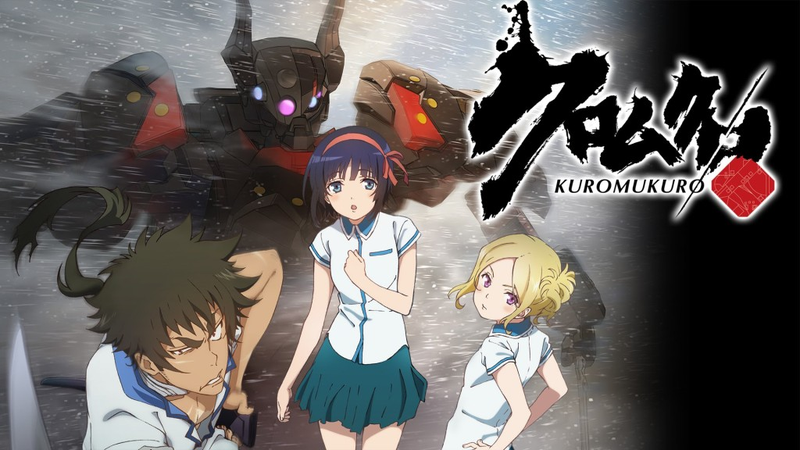 Bundled into P.A. Work's announcements for their panel at Anime Expo is an announcement for the currently airing anime, Kuromukuro. As a Netflix exclusive, Kuromukuro was not available for legal streaming this season, but on July 4th, the first 13 episodes of its scheduled 26 episode run will be released for worldwide Netflix release. It's unknown whether the second half of the show will be released weekly afterwards, or if it will release it after it finishes airing completely.
Here's the synopsis from MAL: "During the construction of the Kurobe Dam, an ancient artifact was discovered, and so the United Nations Kurobe Research Institute was established. Intellectuals from all over the world gathered to study the object, and the children of those researchers attend Mt. Tate International Senior High School, including the institute head's daughter, Yukina Shirahane. In the summer of 2016, a lone samurai once again awakens."
As someone who has been following along with this show (Sorry), it's a pretty decent mecha show combined with some fun fish-out-of-water plot points as well. Plus, P.A. Works gives it the typically spectacular art and animation that we can come to expect from every one of their shows:
Here at AniTAY, we don't usually talk about shows that have no means of legal streaming, so you won't see Kuromukuro in our "Shows You Should Be Watching" or in our "Seasonal Overview" retrospectives. That said, if you're interested in a decent mecha show with gorgeous art, keep an eye out for this one when it's released on July 4th.
(I channeled my inner ShadowHaken for this post :P )