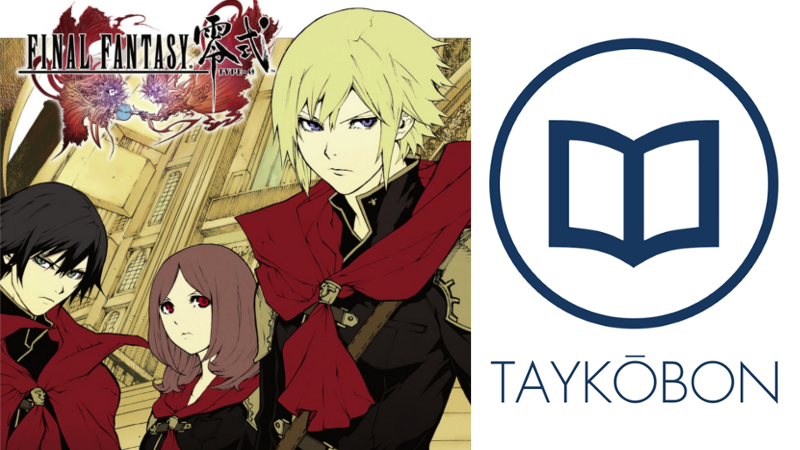 After the Dominion of Rubrum is invaded, it's up to the legendary Class Zero to defend their homeland in this adaption of Square Enix's Final Fantasy Type-0 video game. Class Zero has arrived.
The world of Orience hangs in a delicate balance, with the four great nations of Concordia, Milites, Rubrum and Lorica each possessing special crystals. While the continent had warred ceaselessly throughout its history, recent years have been relatively peaceful. This comes to an end when soldiers of the Milites Empire march into Rubrum, deploying a crystal jammer which allows them to quickly advance. In an act of desperation, the cadets of Class Zero are deployed to stop the Militesi advance and save Rubrum. Fabled among the students of Akademia for being the strongest, bravest and smartest warriors that Rubrum has to offer, they must fight to protect their homeland in a bloody political battlefield.
If you enjoyed the video game or are a fan of action series, I highly recommend you pick this up. However, even if you haven't played the game this is a great primer and won't spoil anything.
Final Fantasy Type-0 is a delightfully action-packed adaption of its source material, doing a great job presenting its story and characters in a relevant and accessible manner. Credit needs to be given where credit is due: amid all of the L'Cie, Fal'Cie, perystilium and other incomprehensible jargon this series boils the story down to its essentials with great success. What remains is an enjoyable action story following the exploits of the famous Class Zero as they defend the country of Rubrum. I'd be hard pressed to remember much about their personalities as the primary focus was on Ace, Machina and Rem but this just as well as this keeps the plot relatively focused, avoiding getting bogged down and allowing the action to dominate.

The action comes fast and furiously in this volume to great success and are brought to life brilliantly by Takatoshi Shiozawa's artwork. I can't say enough about how well portrayed the action scenes are, with Shiozawa making great use of penciling to give the realistic yet coarse look. This complements the realistic aesthetic of Orience very well, giving the manga a grittier feel than one might expect. I enjoyed this greatly, and a few of the bigger set-piece action sequences really deliver thanks to this artistic effort.
While this volume stands on its own as a good action story, there are a few noticeable markings of its status as an adaption. As noted above, the story is presented relatively comprehensively but there are a few scenes that reference events not shown in the manga, causing a bit of confusion in the proceedings. This isn't a big issue by any means but definitely had me flipping back to some of the earlier chapters to see if I'd missed something.
It also bears mentioning that this volume is not a full adaption of the game and doesn't end on a particularly conclusive note. In adapting only the first few chapters of the game, this volume is more of a teaser than a substitute for its source material which I found particularly disappointing because I would have loved to see this adaption continue. Shiozawa and scenario writer Hiroki Chiba did an excellent job presenting the story in a logical fashion and to their credit wrapped this volume up fairly well, but I would have loved to see what they could have done in adapting the full-story.
Final Fantasy Type-0 does an admirable job presenting an exciting and action packed story, proficiently adapting its source material in a way that is accessible for those new to the series. However, those who played the game should definitely check this volume out, as it combines some great art by Shiozawa with a comparatively clearer telling of the plot. My only complaint is that it feels like there are a few events in the plot that are never shown but are still referenced, leading to a bit of confusion. Having played the source material, I can honestly say that if you're looking for a great presentation of Final Fantasy Type-0's story, this is what you should be reading.

Final Fantasy Type-0 was published by Yen Press on September 22nd, 2015. Authored by Takatoshi Shiozawa supervised by Tetsuya Nomura based on the scenario written by Hiroki Chiba, the series is an adaption of Square Enix's Final Fantasy Type-0 video game. The series began serialization in 2011 in Square Enix's Shonen Gangan magazine, with the series being compiled into one stand-alone volume.
For more reviews, keep an eye on Taykobon, your home for reviews of manga and light novels. You can also follow us on twitter @taykobon for more updates! If you've read this work or have any questions or comments, we would love the hear from you in the comments below!
You'll probably want to check out our review of Final Fantasy Type-0 Side Story: The Ice Reaper which is a prequel to the game:
*Copy provided for Taykobon by publisher
If you enjoyed this review, you may like these reviews as well: