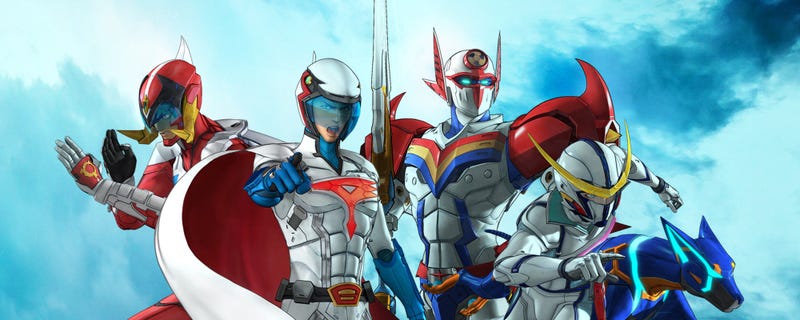 It will premier on February 24
Tatsunoko Productions has uploaded a new trailer for the upcoming movie based on the anime Infini-T Force, which has the name of "Infini-T Force the Movie: Gatchaman Farewell My Friend" which you can see bellow:
The last episode of the anime aired the past week.
The anime´s story puts various Tatsunoko Production Heroes (Eagle Ken, Polymar, Tekkaman and Casshern) on a single stage where they will be joining forces against a treath that ahs destroyed all of their worlds while at the same time they try to open up the heart of Emi, the Daughter of Z the being who annihilated everything they knew.
I have seen the anime and while the CGI is very, very cheap, it is still a very entertaining series filled with action and good moments.