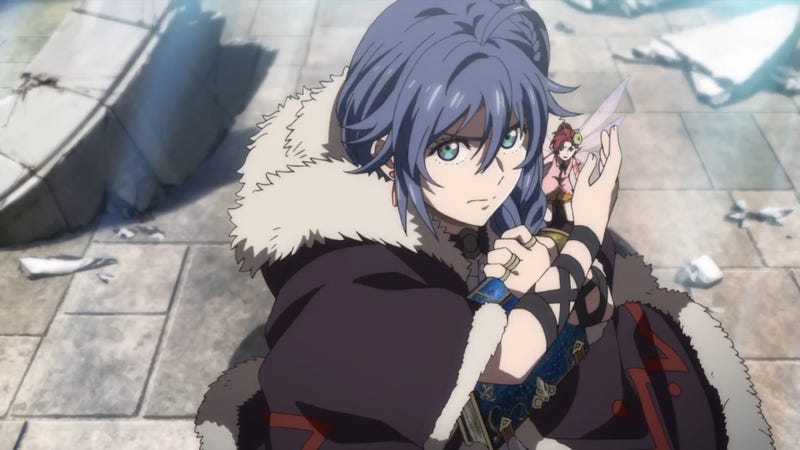 The "First Chapter" will premier in December 3.
The Official website for the anime adaptation of Chain Chronicles called "Chain Chronicle: The Light of Haecceitas" has uploaded a new trailer whcih you can see a continuation:

The Anime will have "three chapters" which will come in Movie theaters in December, January and February. After that the anime will premier in Tv.
Sega is also promoting the newest entry "Chain Chronicle 3" which will come in the Smartphones.
Via: Anime News Network