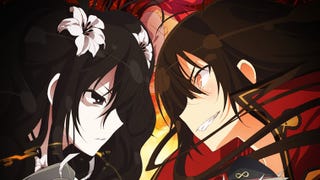 It will premiere in October 12
The official twitter account of Senran Kagura´s second season has uploaded a new promo where one can hear the opening. ENjoy:
Tetsuya Yanagisawa (Highschool DxD) is directing the anime at studio TNK; Yukinori Kitajima (BBK/BRNK) is in charge of the scripts.
Personally, I can´t wait for this series! The first seasonw as somewhat boring, but I have hopes that this one will be entertaining!
Via: Crunchyroll Latín América (Spanish)