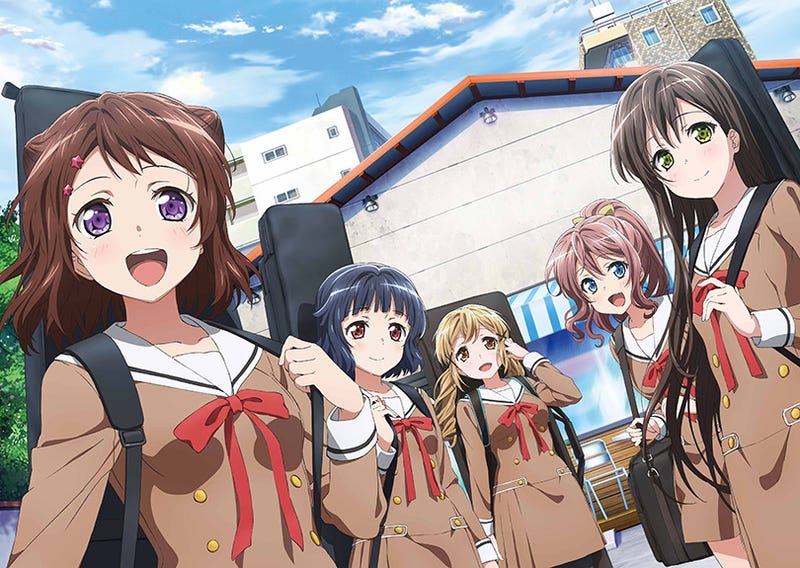 It will premier in January 2017.
The Official Wbesite for the anime of BanG Dream! which centers in a female band has uploaded a music video of their song "Hashiri Hajimeta Bakari no Kimi ni".
Bushiroad describes the story as follows:
"A next generation Girls Band Project which links characters with real live performances!

BanG Dream! is a media mix project featuring animation music videos, comics, song releases, and many more. What's more, the voice cast for the characters of BanG Dream! will also hold real live performances as the Girls Band, "Poppin'Party".
The Anime is directed by Atsushi Ootsuki (Working'!!) at both animation studios Issen and Xebec.
Via: Crunchyroll Latin América (Spanish)