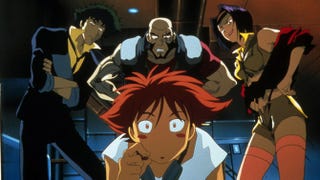 By the hand of Marty Adelstein (Prison Break, Teen Wolf) and Tomorrow Studios
Variety has announced that a Live-Action adaptation of the anime classic "Cowboy Bebop" is in the works. The companies involved are: Tomorrow Studios, ITV Studios and in the role of producer Sunrise, the studio in charge of the animation of the already mentioned anime.
The project will be written by Chris Yost (Thor: The Dark World, Thor: Ragnarok).
Adelstein said about the project the next:
"We are excited to work with Sunrise in bringing this beloved anime to the U.S. and global marketplace as a live-action series." The producer also said, "The animated version has long resonated with audiences worldwide, and with the continued, ever growing, popularity of anime, we believe a live action version will have an incredible impact today."
Via: Variety