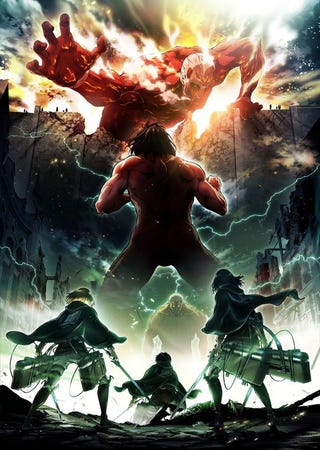 Some of the Staff comes back for Season 2!
In an event in Japan it has beenr evealed that the second season of Attack on Titan will come in Spring 2017.
Alongside the announcement an image has been shown, the one up.
Tetsuro Araki (Director in Season 1) has come back to be the chief director and Masashi Koizuka (Chapter Director in Season 1) will be the new Director; Wit studio will be the one in charge of the animation.
The season was supposed to come this year; but was delayed. The Comey Spinoff Attack on Titan: Junior High came the past year.
Also i covered it as it aired...
Now i hope that Linked Horizon comes back to sing the opening!
Via: Anime News Network