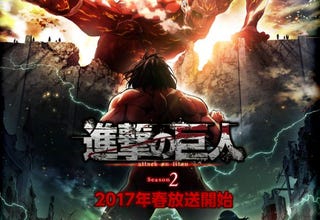 In the wraparound jacket of the newest Volume of Attack on Titan it has been revealed the month where the awaited second season of the adaptation of the already mentioned manga will be in April.
The Second season was initially intended to premier in 2016; but such date was pushed back.
The past year the adaptation of Attack on Titan: Junior High aired, and it was covered here in AniTay.
Via: Anime News Network