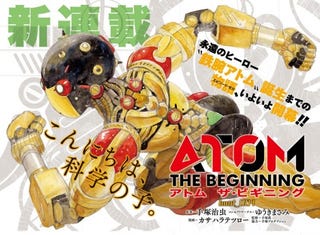 The prequel of Astro Boy.
The cover of the newest issue of Shogakukan's Monthly Hero's magazinehas been revealed. And it contains the surprise that the Manga Prequel of Osamu Tezuka´s Astro Boy is going to have an Anime Adaptation.
Since it is only the cover. The Details are still scarce.
The Manga covers up on what happens before the birth of Astro Boyy, and is considered a "Chapter 0".
Via: Anime News Network