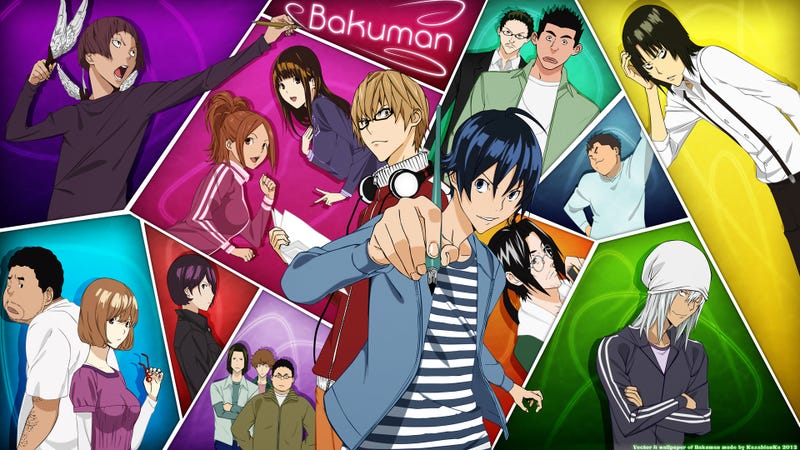 Loving anime is a great thing, but there are problems with this affection, one being that there is just so much of it that it is inevitable for a normal human being not to have the time to watch everything. Meaning there are potentially great shows sitting in our backlogs waiting to be watched. With the holidays coming up and will at least give me a bit of time off to do some catch up. Therefore this week's question is: which shows are at the top of your backlog?

For me, a person that was away from anime for several year and thus has a massive backlog, the top three are Bakuman, Penguindrum and Moribito. So once I have the time, something I have been lacking the last couple months, I plan to both catch up on this season and get at least these three watched as well. Luckily for me I have the whole week of Thanksgiving off so I will be able to catch up on both anime and some AniTAY articles that I have been neglecting. So what about you?

Because of work I will not be able to reply to any comments until sometime in the mid to late afternoon PST, so for the next few hours please Talk Amongst Yourselves.

Last week's question:
If you have any ideas for future questions of the week feel free to leave them in the comments, otherwise, see you next Friday.
---
You're reading Ani-TAY, the anime-focused portion of Kotaku's community-run blog, Talk Amongst Yourselves. Ani-TAY is a non-professional blog whose writers love everything anime related. Click here to check us out.