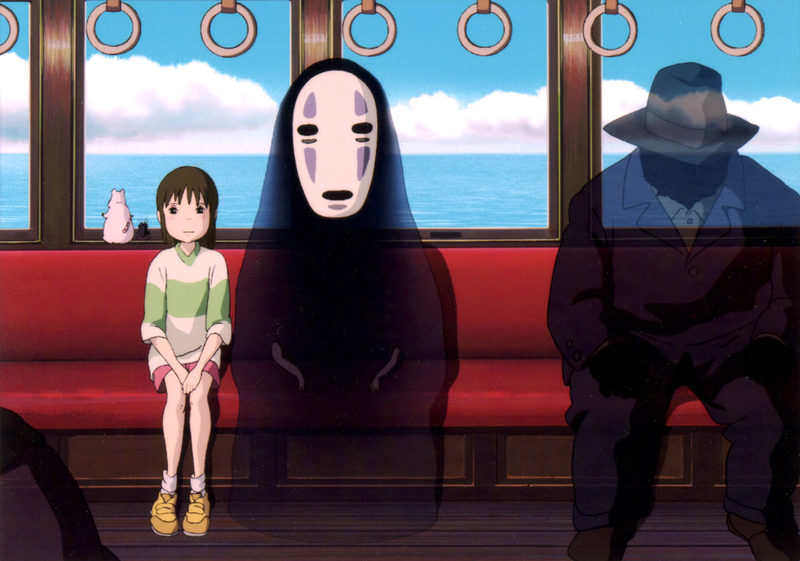 Thanks for joining us! Hope to see you soon in our next Movie Weekend!
It has been a while yeah? My friends, countrymen and fellow otaku's it is now time! We had a large delay because of the AX brigade and our timing was difficult. Here it begins again because this Friday, July 29th at 10:00 PM EST we will be watching Nausicaa of the Valley of the Wind and on Saturday July 30th at 9:00 PM EST we will be watching the most esteemed Spirited Away. The AniTAY Movie Night lives again! Now....between you and me....we will be celebrating our Movie Night 1st Anniversary next time with a special movie series so stay alert. But in the mean time, we are going to do some big Ghibli movies! The anniversary is coming up but we will not let this first year of movies end without a gigantic bang.

If you want to join us, find a copy of the movie(s) to watch at home, then join our AniTAY Movie Discord Chat here: https://discord.gg/0nSQ1qoaqLFYX1… We press Play on the hour so don't be late!
---
Nausicaa of the Valley of the Wind
Friday July 29th at 10:00 PM EST
"A millennium has passed since the catastrophic nuclear war named the "Seven Days of Fire," which destroyed nearly all life on Earth. Humanity now lives in a constant struggle against the treacherous jungle that has evolved in response to the destruction caused by mankind. Filled with poisonous spores and enormous insects, the jungle spreads rapidly across the Earth and threatens to swallow the remnants of the human race.

Away from the jungle exists a peaceful farming kingdom known as the "Valley of the Wind," whose placement by the sea frees it from the spread of the jungle's deadly toxins. The Valley's charismatic young princess, Nausicaä, finds her tranquil kingdom disturbed when an airship from the kingdom of Tolmekia crashes violently in the Valley. After Nausicaä and the citizens of the Valley find a sinister pulsating object in the wreckage, the Valley is suddenly invaded by the Tolmekian military, who intend to revive a dangerous weapon from the Seven Days of Fire. Now Nausicaä must fight to stop the Tolmekians from plunging the Earth into a cataclysm which humanity could never survive, while also protecting the Valley from the encroaching forces of the toxic jungle." (MAL)
---
Spirited Away
Saturday July 30th at 9:00 PM EST
"During her family's move to the suburbs, a sullen 10-year-old girl wanders into a world ruled by gods, witches, and spirits, and where humans are changed into beasts." - IMDb