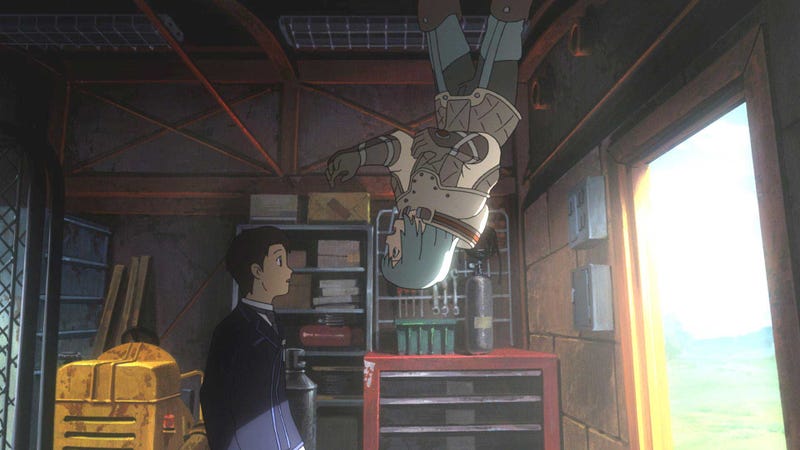 Thanks to all who came out! It was fun, We will likely have another movie weekend in 2 weeks so come out and join us then!

---
Hey AniTAY! Want to watch some Movies with other Anime Fans… Well you can with us! we will be watching Redline on Sept 25 at 9pm EST, and Patema Inverted on Sept 26 at 10pm EST

If you want to watch with us, find a your own copy of the film and have it ready to play at 0:00 before the designated time, then log into the skype group and text chat along with us as we all watch together.
We will be discussing via skype chat over here… https://join.skype.com/yGAOkXT just join in and scroll down to the bottom. If you need help your skype contacts this weekend are myself: krakkenunleashed, and shade.012

Redline is available both on Hulu, and on Youtube (albeit for $2.99). Patema Inverted is also available on Hulu and Youtube (This time for $3.99)

---
Redline: September 25th (Friday), 9pm EST.
Redline is about the biggest and most deadly racing tournament in the universe. Only held once every five years, everyone wants to stake their claim to fame, including JP, a reckless dare-devil driver oblivious to speed limits with his ultra-customized car—all the while, organized crime and militaristic governments want to leverage the race to their own ends. Amongst the other elite rival drivers in the tournament, JP falls for the alluring Sonoshee—but will she prove his undoing, or can a high speed romance survive a mass destruction race? (Source: Anchor Bay Films)
Patema Inverted: September 26th (Saturday), 10pm EST.
Patema lives in an underground world of tunnels, the long-abandoned ruins of a giant industrial complex. One day, when she is exploring in a forbidden zone, she is startled by a strange bat-like creature and tumbles headlong into a void—and out into the wide open world above the surface, a place with reversed physics, where if she let go, she would "fall up" into the sky and be lost forever. Age is a student on this surface world, a totalitarian society whose compliant population has been brainwashed against the "sinners who fell into the sky." When he spies Patema hanging upside-down from a tree, he pulls her down to safety, struggling with all his might to keep her earthbound as she grips on to him for dear life. Together, their weights cancel each other out, and once they master the art of navigating competing gravitational forces, they set out to evade the leaders of Age's world and discover the secret that keeps their worlds apart. (Source: Gkids films)