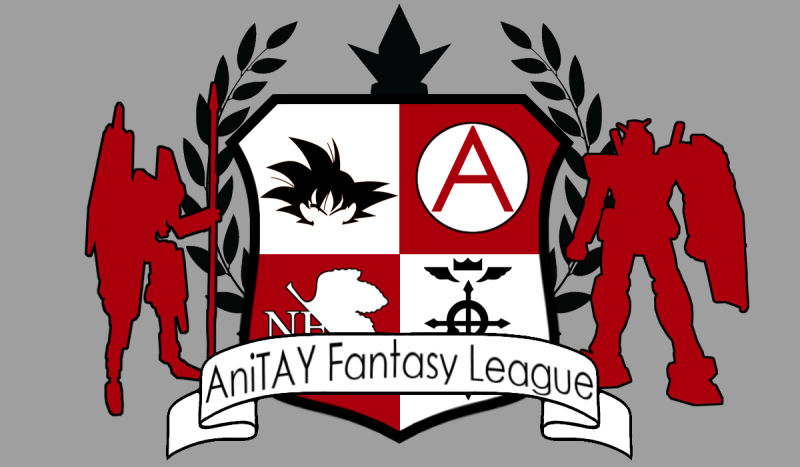 Well it took me longer than the week I said it would, but the last fantasy leagues of the year are now under way! Welcome to the final leagues of the year! To recap the year so far, the winners of Winter 2016 were Kinksy and Stanlick who punished Nomadic Dec and Shade with Dog x Scissors and Aria the Animation respectively. Next came the Spring 2016 with winners like Stanlick again, myself, Gugsy, and Rockmandash and losers Nan, Darkfire and Quiddity having to watch Re:Zero, Endride and Glasslip respectively. And just last week, the Summer 2016 season finished with winners myself again, Gugsy and Rockmandash completing the back to back. I have given Jon the task of watching either of Bakuman or Concrete Revolutio, while Rockmandash has given Dexomega TBA.
As always, the object of Fantasy League is to pick shows airing this season based on what we expect their MAL scores to be in a round robin fashion. The person whose composite MAL score for all the shows they pick is the highest is the winner and gets to subject the lowest scoring person to an anime of their choice. And to finish up the year we've got two more leagues to get to, so without further ado: League 1
I am going for my Three-peat to end the year while Kinksy's looking for his 2nd victory of the year. Everyone else is looking for their first wins, including Exile who is joining us for his first Fantasy League. None of us have finished in last yet this year so one lucky person will be getting a special present to start 2017.
And now to League 2
We have no past winners in this grouping but we do have 2 new players that are joining us for their first times. Dil and Shadowhaken, I hope your first times aren't traumatic. Meanwhile, Jon and Shade have both experienced the pain of losing......to my hands. Hmm. Well good luck fellas.
Now you're probably wondering why Okusama ga Seitokaichou Izumi is colored red. This is because that spot was originally going to be Luger Code 1951, but information came up after the draft that Luger would actually be a one shot OVA instead of the series it was going to be. After some deliberation, both Koda and Shade elected to select Okusama with Luger being taken off the table. Maybe that'll help, maybe it won't.
In any case gentlemen, time to talk trash and express your initial impressions of how your picks are going after this first episodes dropped last week. Who's feeling confident and who's wondering how it all went wrong already? As always, my compadre Maelwys and I will be tracking shows MAL scores every week during the season and we'll be letting you know the lay of the land.