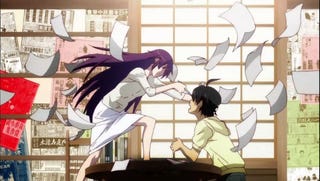 Watching anime, reading manga, and posting your thoughts online for free is fun, but what if you could do it for money?
Anime News Network (ANN) is looking for some wildly devoted otaku to contribute to anime and manga reviews. Streaming anime reviewers must possess writing know-how, willingness to work on a team, and able to meet deadlines. Oh, and consume 12 anime series per season! Manga readers, on the other hand, must be really into manga and submit five reviews a month.
Each position has its own criteria for applying. Potential anime reviewers must submit a cover letter, a resume, and relevant writing samples. Those applying for the manga reviewer position must submit two writing samples, preferably reviews.
Take a look at the listings here.
image via animediet
---