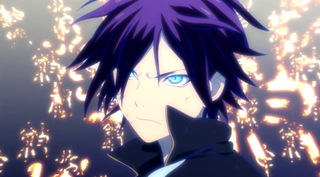 After looking back at Spring 2015 with last week's question and being more than half way through Summer, now seems like a good time to look ahead to Fall and get that hype going. So this week's questions is: which shows are you most hyped about for next season?
If you are not sure of which shows are airing next season, Anichart does a good job.

I have three shows that I am especially hyped for and know that I will be watching come Fall 2015; they are Noragami Aragoto, Haikyuu!! 2 and Garo: Guren no Tsuki. The first two being true sequels and the latter being a new tale in a new place and time. As each of these series won me over in their first season and have accrued a lot of good will, I can't help but get excited for more.
Instead of trying to explain what each of these three great shows are about, I am just going to include their OPs below and let them speak for themselves. If you have not watched them yet, you should give them a try.
Noragami OP version 2:
Haikyuu!! OP 1:

Haikyuu!! OP 2:

GARO: The Animation OP 1:
GARO: The Animation OP 2:

week's question:

If you have any ideas for future questions of the week feel free to leave them in the comments, otherwise, see you next Friday.
---
You're reading Ani-TAY, the anime-focused portion of Kotaku's community-run blog, Talk Amongst Yourselves. Ani-TAY is a non-professional blog whose writers love everything anime related. Click here to check us out.