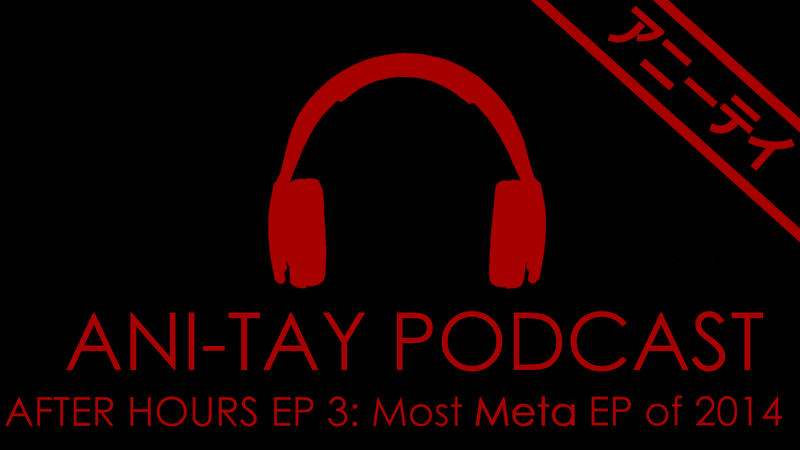 It's been all of 3 months since we did one of these, so if you have no idea what it is, check out episodes 1 and 2. After Hours is where we just talk about anything we want, so we decided we'd talk about the past year of anime, and AniTAY (It was more of the latter). Today on this glorious 2 hour episode of after hours made to make up for the December episode we didn't do, we have myself (Rockmandash12), Dex (Dexomega), Michael (Protonstorm), Thomas (Thatsmapizza), Koda (Koda89), and Scott (EvenSteven02).
These episodes will have no chapters and are totally unstructured, with us going off many tangents because it's after-hours! No restrictions or rules in place and hopefully just as much fun. Please excuse the not great editing and random mice clicking/keyboard/mic gains/etc. :/
Podcast
As always you can either download the file or subscribe to us on iTunes!
Download MP3 here (Right Click, Save Link as)
iTunes: Click here