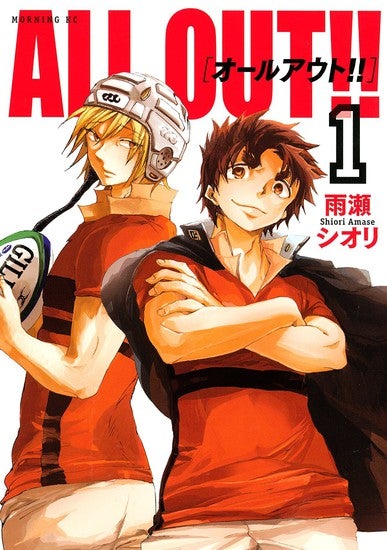 It´s all about Rugby Baby!
The November Issue of Kodansha´s Morning Two Magazine (Yeah...Manga Magazines have a weird order on the months) has revealed that it´s sport Manga, All Out!! will get an Anime adaptation on 2016.
Anime News Network describes the story as follows:
The story centers around Kenji Gion, a short first-year high school student. On his first day in Kanagawa Prefectural High School, he meets the tall Sumiaki Iwashimizu during a game of rugby. Kenji Gion strikes a friendship with Sumiaki, and soonjoins the rugby club. The manga portrays the struggles of the mismatched pair.