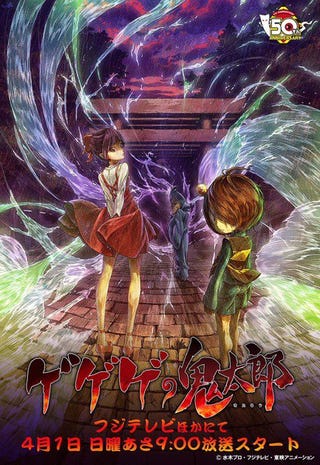 The anime that took Dragon Ball Super´s timeslot.
Toei Animation has revealed taht theya re working on a new anime based on the Manga Gegege no Kitaro, series that it´s in conmemoration of the 50 anniversary of the manga. A promo has been uploaded which you can see bellow:
Koji Ogawa is directing the anime at Toei Animation; Hiroshi Ohnogi (Full Metal Alchemist: Brotherhood) is in charge of series composition.
The anime will premier in April, taking time of Dragon Ball Super´s Timeslot... And as any story has 2 side, here it is a link for Ishamael´s article about such announcement on the side of Dragon Ball!
Via: Anime News Network