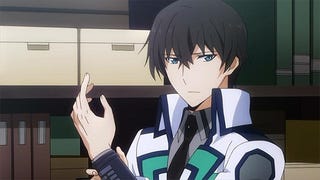 So want to write an AniTAY review, but aren't sure how exactly the process of getting one works? Them you've come to the right place.

As AniTAY has grown in both readers and authors, we've had to refine the review claiming process. Previously, claims would just be made and what was essentially a gentlemen's rule of not screwing everyone else over was the primary safeguard against any disputes. Obviously, this is less effective when there are more people.
The Current System
The claiming process is relatively simple: everyone has to wait. Essentially, all the currently airing anime and their reviews are tracked on the primary spreadsheet. As you might notice early on in the season, most of the shows are listed, but do not have an author signed up to review them. This is because authors can't claim reviews until a scheduled day that always occurs after the seasonal 'what to watch' collaboration is posted. There is an official time for claiming.
The Actual Claiming Process
On the designated days of the claiming process, each writer who wants to write an official AniTAY review can claim one show. There are two days to make claims, and you can claim one show per day starting at the designated time (usually 12 pm kinja time).

If you want to review more than two shows, you can wait until after the series has finished airing. Only then can you claim it, because priority otherwise goes towards those who do not yet have two shows to review.

Note that while this process is for the OFFICIAL AniTAY review format, you can still write an informal review or opinion piece on the show if you so wish even if you do not claim it.
So What Makes an Official Review?
An official AniTAY review must follow all the primary guidelines for the official format, as explained here:
If you make an official review, please note that because the reviews carry such weight here, there is a certain expectancy of quality and the admins reserve the right to edit your review if necessary.
That just about does it! If you have any questions, be sure to ask below and I'll do my best to provide answers.