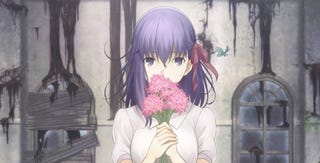 Update: The movie announcement is late; but the promo is new. Enjoy.
The Official website of Fate/Stay Night has announced that a new movie based on the franchise is in the works and it will have the name of "Fate/Stay Night [Heaven´s Feel].
This movie is planned to be the first of a trilogy, and Ufotable will be the studio in charge of the animation and Tomonori Sudou is the director.
The movie will premier in 2017.
Thanks to Rockmandash for the clarification!
Via: ANMTVLA (Spanish)