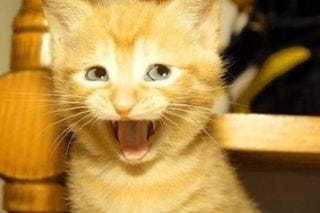 On August 22nd of each year, we here at AniTAY celebrate the most glorious of holidays: the day of birth for our lord and savior, Dex-sama. Because of this, for today's topic I would like everyone to tell us what Dexomega means to you. I will go first:
Dexomega is the wind beneath my wings. Every day I wake up, thank Dexomega for being alive, and handle every issue by thinking to myself, "What would Dex do?"
(Or feel free to discuss anime by checking the prompt below the video, I think we do that on this site sometimes.)
Header from Dexomega Days.
Storytime With Storm
Dexomega bro
I say happy birthday man
That is about it
Alternative Topic

For those of you that somehow find themselves unable to put Dexomega's glory into words, let's talk about shows we think get way too much negative discussion about.
For me, I would say that Sword Art Online gets waaaaay too much hate. Like, it isn't a matter of if you liked the show or not or even if you think that it was bad. There are just too many people who like to rant that it is one of the worst anime of all time, which guess what, it's not. I respect opinions of people who think the show is bad, but anyone who attempts to argue that it is a 1/10 doesn't know what they are talking about in my mind, end of story.
A Week of Ani-TAY

I've added a section here for a random drop from weeks past, just in case you want to randomly look at older articles for fun.
Kevin and I have decided to move the roundup of weekly articles to a separate place, check out the Ani-TAY Drop for this week (not updated yet).
Random Ani-TAY Week:
What Is Ani-TAY?
For those of you visiting for the first time (or not, I don't know) and wondering just what exactly you're looking at right now, here's a document explaining our blog and wonderful community:
Business Stuff
Want in on the Ani-TAY action? All you need to do is follow this tutorial and tag your article with Ani-TAY in addition to the other tags you see fit. Also remember that the Café has a selection of image assets for your Ani-TAY writing needs and spreadsheets for coordinating with your fellow Ani-TAY writers.
Looking to get involved in some collaboration projects? We currently have some openings for future iterations of Project Hydra, so if you're interested mark which shows you haven't seen here and then sign up in blank spots here.

Among other things, the Ani-TAY Podcast may just randomly pull from authors to participate in the After-Hours segments.