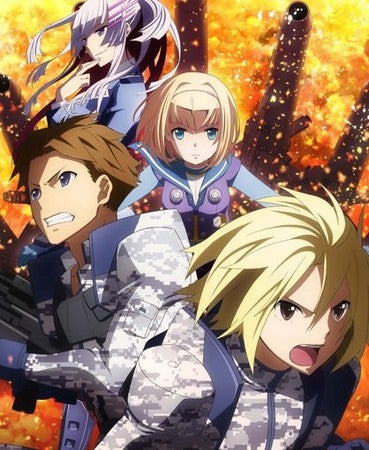 It will come in October
Based on the Light Novels. The Official Website for this Anime has release the first Anime. Let´s check it out.
Takai Watanabe (Slayers, Ikkitousen) is serving as Chief director; Chikara Sakurai (Litle Busters!) is the Assistant Director and Atsuko Watanabe(Valkyria Chronicles) is doing the character design.
The story revolves around Objects, some weapons so powerful whoc an change the course of a war, and their pilots. Milinda, an Odd Pilot, meets Quenser, a Young one who wants to become an Object mechanic. All of this while they are being trained on a snowy-battlefield.