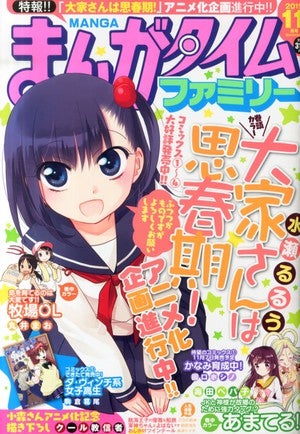 It was revealed on the newest issue of the Hobunsha´s Manga Time Family magazine.
Ooya-San Wa Shinshunki is a 4 panel Manga wich centers on a protagonist that has go to live alone for the first time after finding a job. He gets an apartment with no bath and a landlord who looks like a litle sister. She does cooking and home cleaning, so from time to time she looks like a grandma, but she also enjoys her midle school life.
It is still unknown when this anime will come.