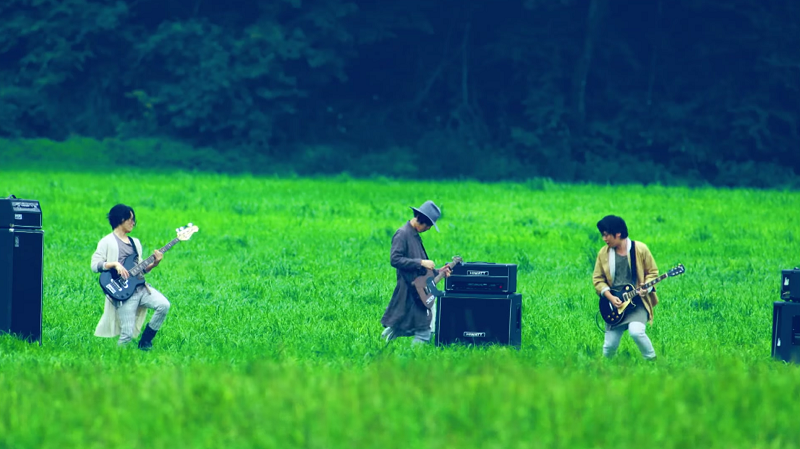 Much like in the U.S., Japan has quite a bit of music released every year. However, even if you play Japanese video games or watch anime, you might have missed out on a lot of it. As a big fan of many Japanese artists, I've heard several really excellent songs and albums over the past twelve months. Let's take a look at some of my favorite Japanese music from 2016.
Note: The biggest question I had for myself as I was writing this was basically "How do I write this?" I never REALLY came up with an answer, so we are just going to go for it a bit here. Enjoy:
Most Played Japanese Song
Let's start with an easy category. The most played song of the year. Since this has a pretty straightforward metric, I can give a fairly objective answer here. My most played song of the year *drumroll*:
"Karate" by Babymetal
If you know me, you should not be surprised about this. It was inevitable. Babymetal is not just my favorite Japanese band, but also my favorite band, period. When they first announced their new album last year, I was super excited but also worried because I was extremely hyped and many bands with stellar debuts don't pull off good sophomore efforts. Fortunately, Metal Resistance was more than a worthy successor to Babymetal.
But before we get into that, let's talk a little bit about "Karate", the song in the video. "Karate" was the main hype single that fans could get from pre-purchasing the album about a month or so in advance of the April release. It features some pretty heavy riffs from the very beginning, and very much highlights a sort of transition from the more Metallica-inspired guitar work in latter portion of the first album to a branching musical aesthetic. "Karate" is a very aptly named song, because its strength lies in the controlled force of the tempo, vocals, and choreography. Babymetal is very much a full package deal with each song, and the mimicking of a karate performance in the choreography is excellently designed.
Favorite Japanese Album
Metal Resistance by Babymetal
Lead vocalist Suzuka Nakamoto's vocal work is absolutely stellar throughout Metal Resistance. Although the entire Babymetal concept was centered around her powerful vocal abilities (her proven range is from G3 to G#5!), she has really come into her own as an artist over the course of the past few years. This really shows in Metal Resistance. There's an increased level of control and maturity to her vocal work that is consistently shown off throughout the album. Suffice to say, Metal Resistance is my favorite Japanese album of the year.
Favorite Japanese Song
However, "Karate", although it is my most played song of the year, is actually not my favorite. It takes second place to another excellent track: