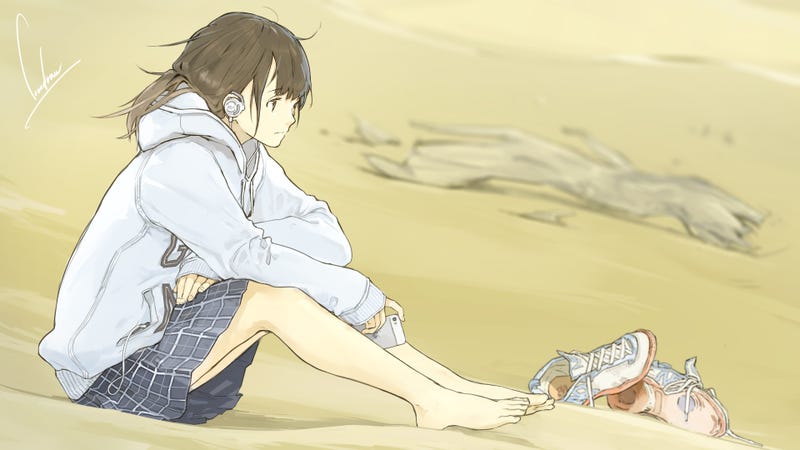 I don't remember the last time I wrote a post that had a decent length. It's become increasingly difficult for me to write anything. The new year and anime season is also right around the corner, so I figured I should write up something. This post is the result. (And wouldn't you know, it's already 2017 by the time this is posted. Oh well, doesn't matter.)

I've put the anime which aired in 2016 that I completed from start to finish at the time of this writing and my brief thoughts on them. (Even though there's a few that started earlier and ended in 2016... But it's my list, so I can do what I want.) It's not ranked in any form.

After that, I've listed some anime that are currently incomplete, but deemed necessary to include. I wanted to include every single anime I watched this year, but I was worried I would burn myself out, and the list was already long enough in the first place. I've tried to describe my thoughts on each series as clearly as possible. I have a hard time doing that. Apologies if they seem repetitive, strange, inaccurate, or a combination of all three.

Before we begin... Let's get along with each other. Disagree with my opinions if you want, but please be nice about it. It would be much appreciated. Long as you respect my opinions, I will respect yours.
There. Now we're done. Moving on!
---
Completed Anime:
91 Days
One of the anime I was most hyped for. Takes place in Prohibition-era United States. Few anime got me into a weekly viewing session. This was one of them. The visuals floundered from time to time, but the excellent suspense, excruciating cliffhangers, solid character drama, and well-executed story kept me wanting more.
---
Amanchu!
The newest work from the author of Aria. Bless J.C. Staff and their magnificent visuals. One of the most chill anime from this year. The music was one of the biggest factors in this. Slice of Life and diving, guys. It works. Also, them muppet faces are top-tier.

---
Berserk (2016)
The CG didn't bother me as much as it did others. But it also had 2D animation in there as well. And it kept alternating between the two. I'd like some consistency, please. Anyways, it's more Berserk. Blood, death, more death, tragic events, and Guts slicing up baddies with his giant kitchen knife or whatever he's wielding. Good stuff. Also getting another season. Hopefully the visuals improve.
---
Big Order
First reaction to Big Order: "Future Diary 2.0?" Not a big coincidence, since they share the same author, but this trash ended up turning into the most glorious and satisfying trainwreck I have had the pleasure of experiencing. Completely OP characters and plot twists pulled straight out of the author's ass are abundant in this work, and by the very end, the story is essentially held by the thinnest of threads. I know that sounds terrible, but hey, that's what it is. If you were to ask me if I would watch Big Order again, my answer is a yes. No joke. That's how entertaining it was.
---
Bungo Stray Dogs
The first season had some serious issues to fix, such as tonal whiplash and telling a story in a non-cohesive fashion. Wasn't too great. Season two gave us the much-praised prequel arc, and boy did it work. Overall, the series has excellent action and a solid but shaky story. Unfortunately, it has a serious issue with the animation at times. Characters with no faces does not help, Bones.
---
Empire of Corpses
Adapted from Project Itoh's novel of the same name. An anime film I watched in theaters with friends. Went with three IRL friends and had a blast, even though we kept asking each other what in the name of Jesus Crisco was happening during the last half-hour of the film. This is one of the most visually-striking anime films I've seen. It's a zombie apocalypse film with added Sci-Fi shenanigans. I wrote a co-review on Empire of Corpses with fellow AniTAY author Rockmandash12, so if you want to see more thoughts on the film, have a look.