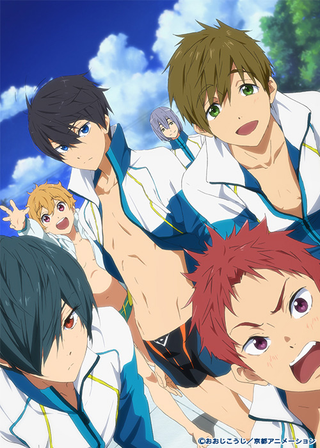 Teshirogi Shiori (Saint Seiya: The Lost Canvas) will be in charge of the Manga adaptation.
The official website for this movie has been updated with a new teaser.
Yasuri Takemoto (Amagi Brilliant Park) is the director, while Futoshi Nishiya (Free!) will come back as the character designer.
Thsi Movie, and the anime, is based on the Light Novels. While the Anime centers on the boys when they are on High School, in the movie we will see how the things were when they were on Middle School.
The Movie will come on December 5