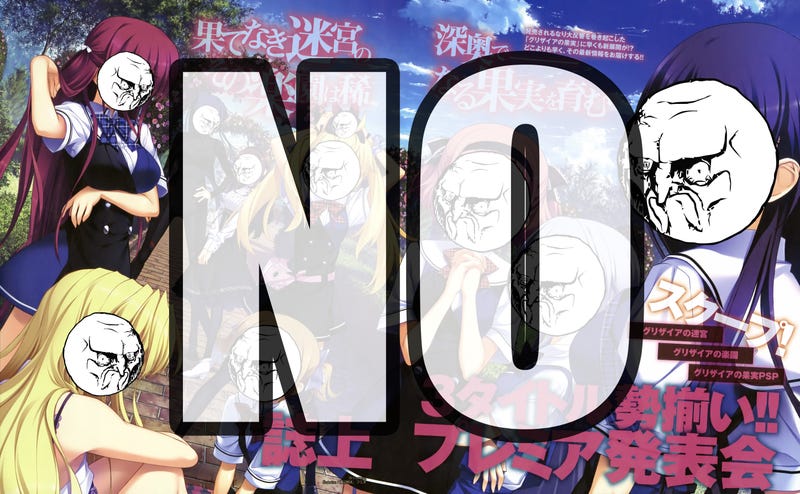 I had hoped and prayed that this wouldn't happen, but part of me knew it was inevitable.
Grisaia no Kajitsu is originally a VN from FrontWing. If you know me, and have read around any of the posts concerning Grisaia on TAY, you'll know that I like the VN quite a bit. When the anime was announced, I was kinda excited. But it's a VN adaptation, so I while I was happy it was getting adapted deep down I could only think of one thing. They're gonna fuck it up.
There have been many hype articles this season telling you what you should watch. So here's something different. This is an anime you should not be watching.