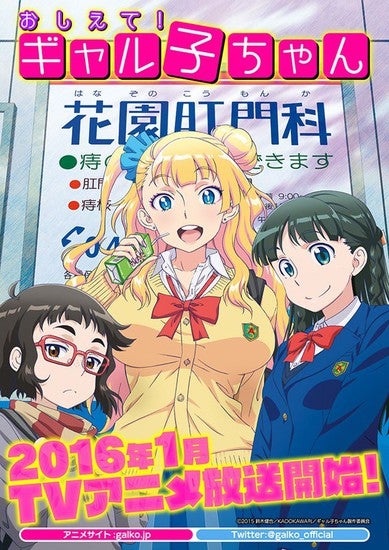 It will come on January 2016.
Kadokawa has opened the official website for the Anime adaptation of the Galko-Chan Manga, which will come on January.
Keiichiro Kawaguchi (Hayate the Combat Butler) is directing the manga, while Kenji Fujisaki (B-Daman Crossfire) is doing the character design.
Anime News Network describes the story as follows:
The "somewhat stimulating? short comedy" manga follows the everyday lives of three high school girls who are close friends: Galko, Otako, and Ojō. Galko is a slightly foul-mouthed but good-natured girl who is popular in her class. Her hobby is film appreciation. Otako is a girl who sits in the corner of the classroom, but for some reason is good friends with Galko. Ojō is an airheaded girl who often talks with Galko and Otako.
Via: Anime News Network