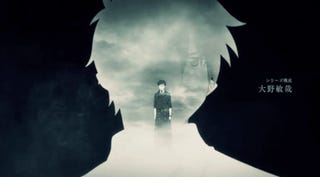 After five years Blue Exorcist returns with the Impure Kyoto Saga to help usher in 2017. Due to the rather long delay between adaptations there were a lot of questions hanging over these adaptations longtime fans were certainly wondering about. Most notably how the anime original ending of the first series would be handled. I'm happy to say exactly as most fans hoped - well at least the ones I talk too.
---
If you're new to these write up they're half recaps/thoughts in general as such they massively spoil the episode. It's up to you if you want to keep going. However I'm going to talk about everything: plot, characters, relation to Season One, everything. You've been warned.
Furthermore if your new to the series prepare to be lost. Luckily I wrote a guide to get you quickly caught up. These reviews assume familiarity with the anime though not the manga, spoils the fun after all.