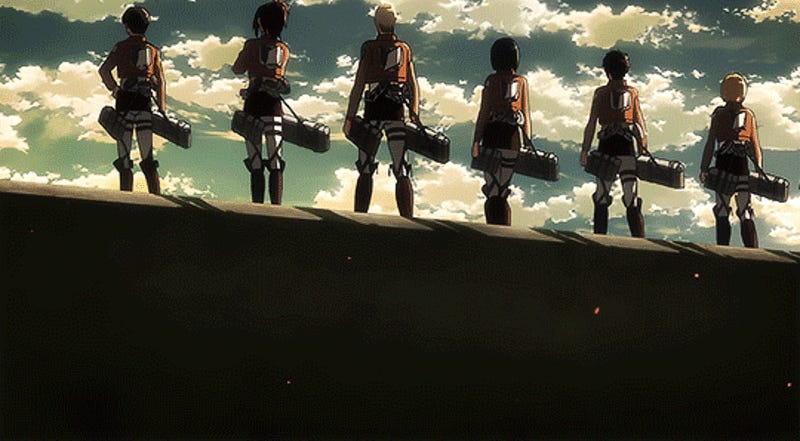 After four longs years Attack on Titan is back and if this first episode is any indication it could be a treat. While it is no secret my views on the upcoming material are mixed to say the least and I'm approaching this season with trepidation, the strong first outing has allayed those fears somewhat. Furthermore at only a single 12 episode cour the pacing issues that plagued the first season may be abetted somewhat. Furthermore while the manga material (I'll refrain from spoilers) may be mixed from a narrative perspective Wit Studio's adaptation has always been top notch, I would argue it actually surpasses the original.
This looks to be the case once more as Attack on Titan is gorgeous. I recently rewatched the first season and while a good looking anime it does not compare to the gorgeous animation present with its return. There were parts of this episode where I astonished by the level of polish on the animation. While it is clear not all 12 Episodes will be of such high caliber its also clear there is some serious talent behind this season as the new director Masashi Koizuka brings the same visual flare he employed in his previous series Seraph of the End. However lets get going with Episode 26 "Beast Titan".
Please refrain from any manga spoilers in the discussions, this is an Anime only write up. Manga spoilers will be deleted.