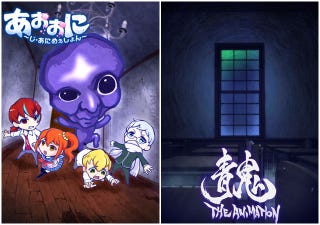 An Anime film with the same name will come next year.
The Official website for the Anime adaptation of the Cult Horror Game "Ao Oni" has revealed that the premier date for the comedy shorts "Ao Oni: The Animation" will come in october 2.
The series will be a comedy take on the series; at the same time an Anime Movie is being made, which will be more about the horror and will present a new story different from the Game and other adaptations.
Via: Anime News Network