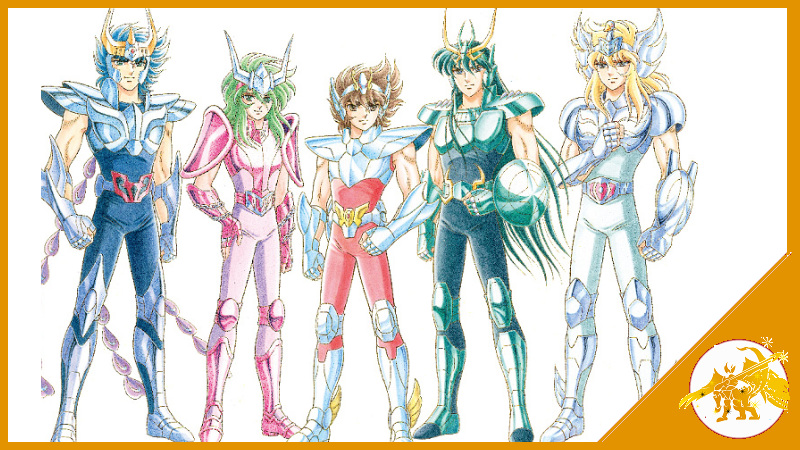 Update: All the Article Links of the 12 entries are here.
Saint Seiya is internationally one of the most known and recognizable Shounen and 80´s Representatives . With a big Fan base in Japan, Europe, Latin America and China; having only a niche Fan Base in most English Speaking Countries. Still… This Manga has become a franchise that it is still alive and well to this day and it has reached its 30th anniversary.
It has been so iconic and famous famous that even in various Animes had made Cameos or parodies… Some of them you might have watched already and haven´t detected what was that reference.
In commemoration for that 12 Articles have been prepared. 12 Articles that will cover from the classic series that started it all, the story, the Spinoffs, the characters, the sequel, the oddities and weird things it has, and even one or another Fun Fact you might not know about this franchise.
Starting tomorrow the first one of such Articles will appear and on the subsequent day another will appear, covering in that way 12 days. So I hope that you enjoy all of them… And maybe, you can get to see what all the fuss is about this series.
With nothing more to add I will see you tomorrow with the first Article. A look at the Classic Anime that captivated the hearths of the International Fan base and made it the Magnum Opus of the Mangaka Masami Kurumada.
Filler Free Guide: Saint Seiya
Saint Seiya: Explaining the Sanctuary Arc
Saint Seiya: A Tale of two localizations
My Impressions: Saint Seiya –The Lost Canvas-
My Impressions: Saint Seiya Omega
My Impressions: Saint Seiya: Episode G
Saint Seiya: Sharing concepts between the works
My Impressions: Saint Seiya –Saintia Sho
My Impressions: Saint Seiya –Soul of Gold-
Saint Seiya: Merchandise, Oddities, Doujins and more!
My Impressions: Saint Seiya Next Dimension