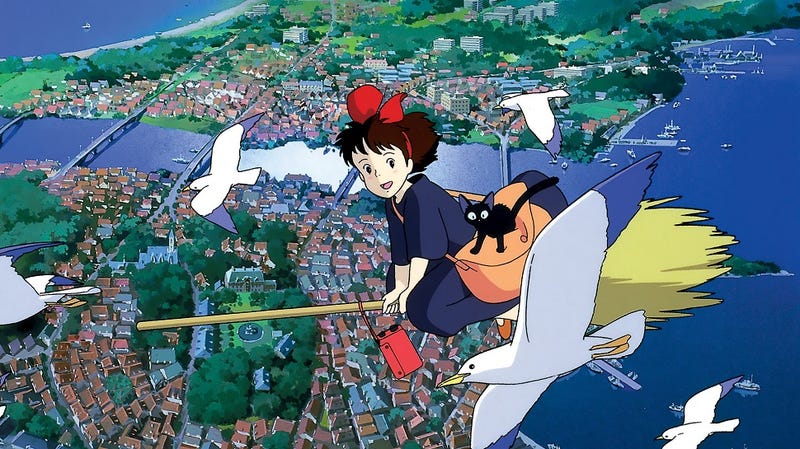 The Summer of Ghibli continues! Our 2nd movie of the event will be Kiki's Delivery Service at 10 PM EST, Saturday June 17th. We hope you're ready to soar high in the sky with Kiki and friends!
Not only that, but we're asking for some participation from all of you! We have our next four movies planned out but the fifth is entirely up to you! We've decided that My Neighbor Totoro, Princess Mononoke and Spirited Away are too well known to spend a night watching each so our last movie will be whichever of these three that you decide! We have a poll and the winner will close out our Summer of Ghibli!
So please follow along with us, as this week again is Kiki's Delivery Service! If you want to join us, find a copy of the movie to watch at home, then join our AniTAY Movie Discord Chat here: https://discord.gg/0nSQ1qoaqLFYX1Pc We press Play on the hour so don't be late!
A young witch, on her mandatory year of independent life, finds fitting into a new community difficult while she supports herself by running an air courier service.- IMDB