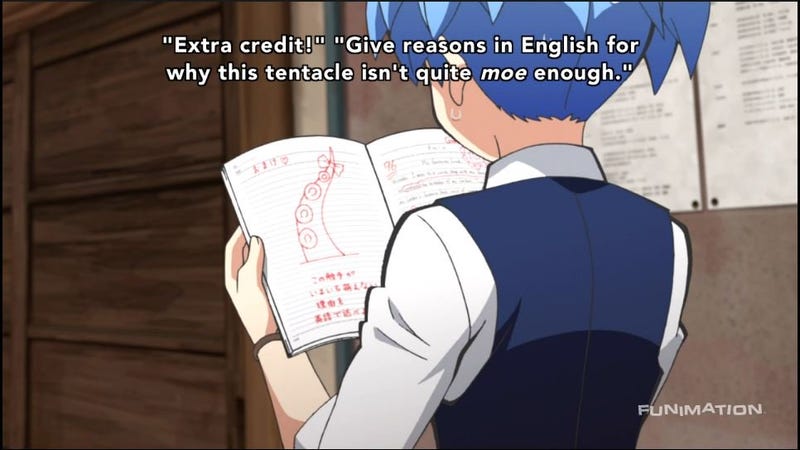 Hey Humans! While you're all puzzling over the excellent question posed by Korosensei above, I'm just gonna shill a bit about our social media. Did you know we have a twitter? and a facebook? (The first of which may or may not be run by yours truly :P) Please Follow us! (and if you have any great ideas that I can fill your twittering feeds with just give me a shout!)
Now onto the Last week in AniTAY!

Featured Articles:
Raindrops on Roses, and Whiskers on Catgirls...