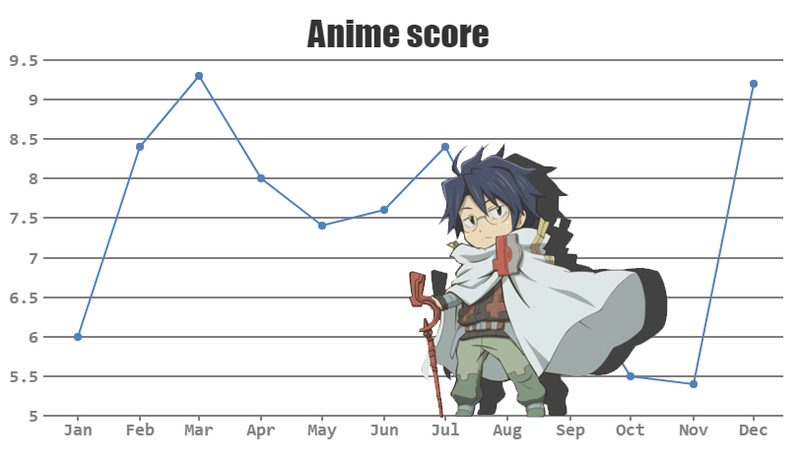 Updated (07/09/2017): As we are getting closer to the end of the season, I'd like to have this article continuing into next season so help me decide what shows to put in (few are clear - summer leftovers and three new shows I'll be definitely watching, but what about the rest?). Please fill this quick survey here:
Below you can find some selected shows of Summer 2017, where I'm keeping track of the score development through out the season as well as the number of people, who voted. All data are taken from MyAnimeList.net. I have took the data first on 18th of July and from then every night from Saturday to Sunday. This article will be updated every week, when new data will be available.

Feel free to comment on if you like those stats and what shows you want to follow score development in the next season of Fall 2017.

Note: If you are on phone or the chart is not displaying correctly, please try this link.
---
You're reading AniTAY, the anime-focused portion of Kotaku's community-run blog, Talk Amongst Yourselves. AniTAY is a non-professional blog whose writers love everything anime related. Click here to check us out. This article was brought to you by Stinolez - gamer, anime lover & so-called writer. Check my other stuff here or follow me on Twitter.