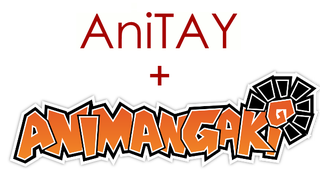 Hey Ani-TAY! I will be covering Animangaki, a local anime convention next weekend!
So here are the main highlights of the event:
Zwei is a rock band from Japan with Megu as the bassist and Ayumu as the vocalist. Formed in 2003, Zwei made their official debut in 2004 with their first song "Movie Star" (Ending song for Fuji TV's variety programme "Guru Guru Ninety Nine"). The band name, "Zwei" was taken from the German language meaning "Two". The "Two" represents the two sides of their music; "Digital & Analog", "U.K Rock & J-POP" and not to mention the style of the band, "Voice & Visual", Ayumu's powerful, clear voice & Megu's striking appearance.
Their main Anime contributions include providing music for:
ROBOTICS;NOTES
Steins;Gate Senkei Kousoku no Phenogram (STEINS;GATE 線形拘束のフェノグラム)
Steins;Gate 0
---
YAKI started cosplaying since 2001. She is currently a member of China-based popular cosplay association Silence Snary (杭州304). She is best known for emerging as the (team) champion of the World Cosplay Summit (WCS) China qualification round in 2005. Having over 10 years of cosplay experience under her belt, she was named by the Ministry of Culture of the People's Republic of China to participate in the Russia-China Cultural Festival 2010 held in Russia as one of the guest performers representing China.
---
That's about it for the bigger events happening, so if you want anything, such as Zwei's latest Album, Neo Masque, autographed of course, feel free to drop me a line! I'll try and get one and send it to you! If any of you are going, I'd be glad to be able to meet any Ani-'TAYers!
Stay tuned for more!